Contacting me
Order Plans Online
MUST SEE!
Blog -current activities and pics
Cheapest Simplest Sailboat
The 5.5kg (12lb) Balsa Canoe
The Rowboat Design "Blog"
Making a canoe into a sailboat
Slow boat into a ROCKETSHIP


FAQ - Useful info
Epoxy and Methods
Saving Money
Design
Boat Building methods,
Sailing

FREE PLANS

MY BOAT PLANS

Canoes
Sailboats
Rowboat
Sailing Canoes
Motorboats
Fishing Boats
Canoe Sailing rigs
Outriggers
Riverboats
Punts

DESIGN PROJECTS
Solarboat
Norwalk Island Sharpies
Custom Keels & Foils
Custom Rigs & Sailplans

LINKS PAGE
UDner C0NrtsuTcT10N


ORDERING PLANS and Prices
Plan Agents



---
Boatbuilding Spring and Autumn Schools in Conjunction with Duck Flat.
At the Duckflat workshop at Mt Barker 25 minutes from Adelaide, Australia

Information - send for an information pack


Want to build a Boat? Don't know how.


Or just want to build a boat but have someone to help you if you have questions.

Or maybe you have good woodworking skills but want to learn how to extend them to modern boatbuilding.

Duck Flat Wooden Boats runs a Boatbuilding School twice a year at their workshop at Mt Barker less than half an hour out of Adelaide.

The length of the classes is typically 9 to 10 days. Usually the April School holidays and the August School holidays, but they move around a little depending on the terms of other states. The number of projects is around 12 so there is limited space.
A number of the students from last time round will be attending again to start bigger or different projects.

I don't always help out, but there are usually a few of my boats built. I do usually make a visit or two if I am not hired for the event.

What to build
There are only 9 or 10 days for the boat or part of it to be built. This usually restricts choice to plywood boats in either chine or lapstrake (clinker) plywood construction. Epoxy glue is used to hold the bits together as per the most popular methods of modern boatbuilding.

The class is not structured. So students can build any of several different projects including not only my designs -
OZ Racer - small simple sailing boat for adults or kids
Eureka Canoe - Canoe for two adults - lightweight
Goat Island Skiff - fast sailing boat with traditional good looks
Beth the sailing canoe yawl - for experienced sailors only
Handy Punt - Fishing Boat - cartoppable, stable, reasonably lightweight.


Also designs from Phil Bolger, Chesapeake Light Craft (CLC), Iain Oughtred and some others.


In other words boats that go together well and have good detail in their plans.


Duck Flat do restrict choice of project a bit to make sure that the boat will be in a condition to take away at the end of the class, but it would be possible to start some restoration projects or build some of the components for a bigger boat - so that you can go home with a number of the different methods in hand.

However if you have an idea of what you want to do please approach Duck Flat with your idea and they will see if it is possible within the time and facilities available.

Costs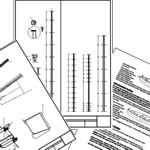 The price structure is good value - around $700 for the project plus $45 (insurance) for each person working on the project.

You have to pay for the materials for the boat.

And you have to cover your own meals and accommodationwhich can range from a tent in the caravan park to one of the upmarket Bed & Breakfasts in the area.

Some picture sets.
Goat Island Skiff built at the Duck Flat Boat Building School
Eureka Plywood Canoe built at the Duck Flat Boat Building School
PDRacer or (actually the original Mk2 OZ PDRacer) built at the Duck Flat Wooden Boat building school