From the OzRacer Archive
The Death of Sailing in Australia
Sailing participation in Australia is in crisis.
All the small local clubs that were in just about every bay or beach around the coastline of Oz in the '60s and '70s with their fleets of mostly self built boats have just about disappeared.  On Sydney Harbour alone there were approximately 50 clubs of various sizes – all very active – mums, dads and kids.  Now there are a third of that and many clubs are struggling to get enough members.
What do you expect when a beginning boat for a couple of kids costs around $4,000-8,000 because of the technology involved?
For the upper end of putting one kid in a state of the art Optimist we are building ten Oz Goose sailboats. That can be raced singlehanded or two up and still sail well with three aboard responding well to gusts in even light wind. Great for club training.
Just the masts and other spars for a regatta ready Optimist are the best part of $1000 bucks. And they were originally intended to be curtain rods.
The really silly thing is that all the $5,000 boats go at much the same speed for very even racing – which was also the case when they were cheaper and simpler 40 years ago – the boats then had very even racing.   Even boats that were envisaged as being cheap training classes have become involved in a foolish Arms Race.
We see the OzRacer and particularly the OzGoose as a way of getting families back into sailing and we imagine all sorts of little sailing clubs cropping up on beaches where a few neighbours decide that it is a good thing to build a simple boat.
And the Oz is about as simple as you can get!!!
Cheap (and easy) to build and not too precious to be lent out to the local kids.
As we will be in a position to do so we will be making local class rules to retain the character and cheapness of the OZ boats or they will head the way of all the other local classes.
So there will be rules for weight, and restrict materials so that the arms race that has damned other boat classes to hideous expense can be avoided.
Dinghy race "democratised" sailing and made it available to all during the ply self build era of the 1960s and '70s.
But sailing has become elitist again because of the ever rising expense of the boats.
And like I said, even with all the material improvements adding up to a few percentage points in performance … everyone who can afford it has made use of the same improvements.
So the boats in the '60s had equal racing. And now, despite increases of boat technology that have tripled and quadrupled boat costs the boats of this era still have equal racing.
The Oz Goose and the other simply rigged boats we develop are meant to be an antidote to expense without being even slightly boring.
We are not saying all boats need to be like this. But the basic level should be affordable and doable for families worldwide rather than some sort of parent's wet dream.
The joke of course is that the Optimist was meant to be as simple to put together out of locally built materials. But sailing in general has failed to keep its grip on the basics that created the boom in small boat sailing in the '60s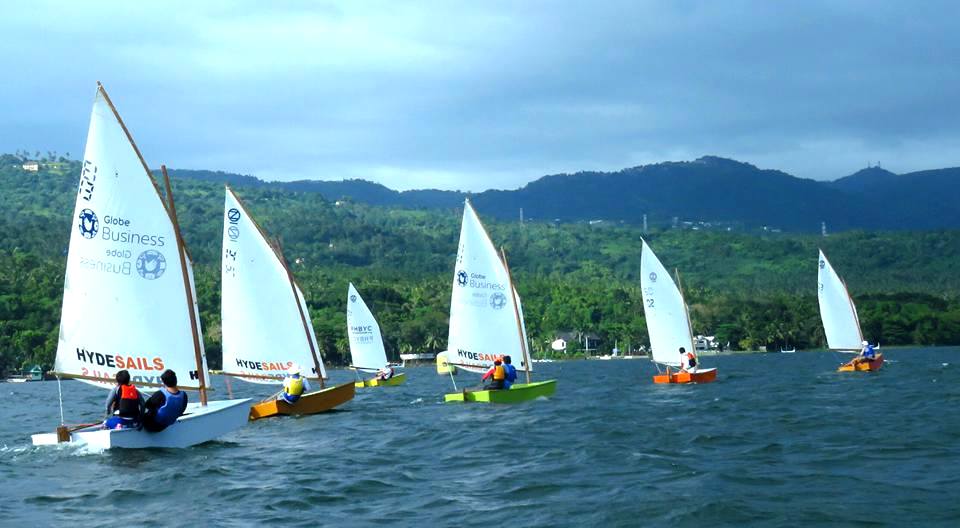 http://opengoose.com/places/philippines/close-sailboat-racing-for-peanuts-in-developing-nations-philippines/