A nice little article by Jackie Monies who is turning into the writer in residence for the Ducks (a catchall for OzRacers, PDRacer, Puddle Ducks and other similar boats.
It posits the idea that because of its cheapness, ease of building and the creativity in the group that it qualifies as the "All American Boat".
Actually I think it is the perfect boat for places that are water rich and cash poor.  Anyone can afford to go sailing in these cool little sailing boats.  The options of material and design solutions allow the boats to be built of local material just about anywhere.  Very cheaply.
So not just the All American Boat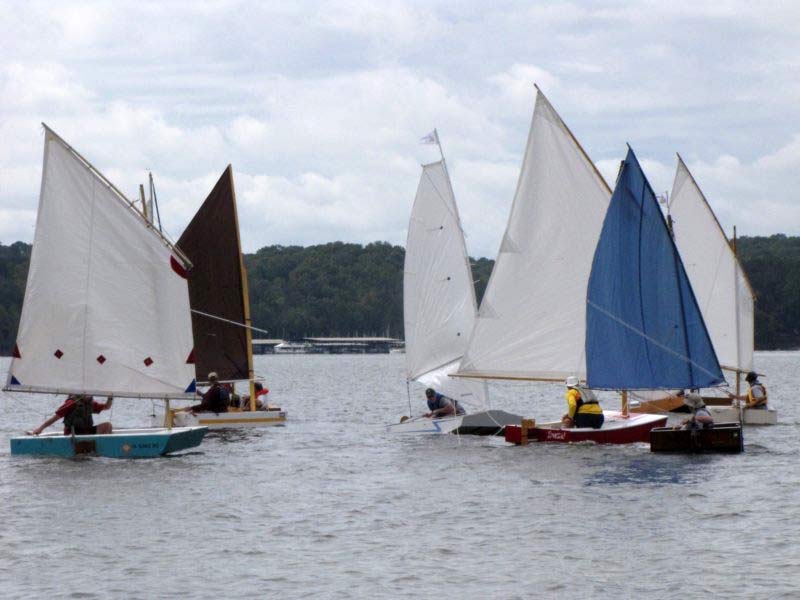 It is All Australian, All Argentinian, All Senegalese, All Romanian, All South African, All Russian, All Cantonese.
These are all places the PDRacer has been built.
There are just about to be plans released in Hungarian, there has been mention of an Italian translation too.
Read Jackie's article on Duckworks – Born on the 4th of July – The All-American boat.
For OZ PD Racer plans and info click here.
For my talks about the background to producing high performance sail boats with low cost click here.